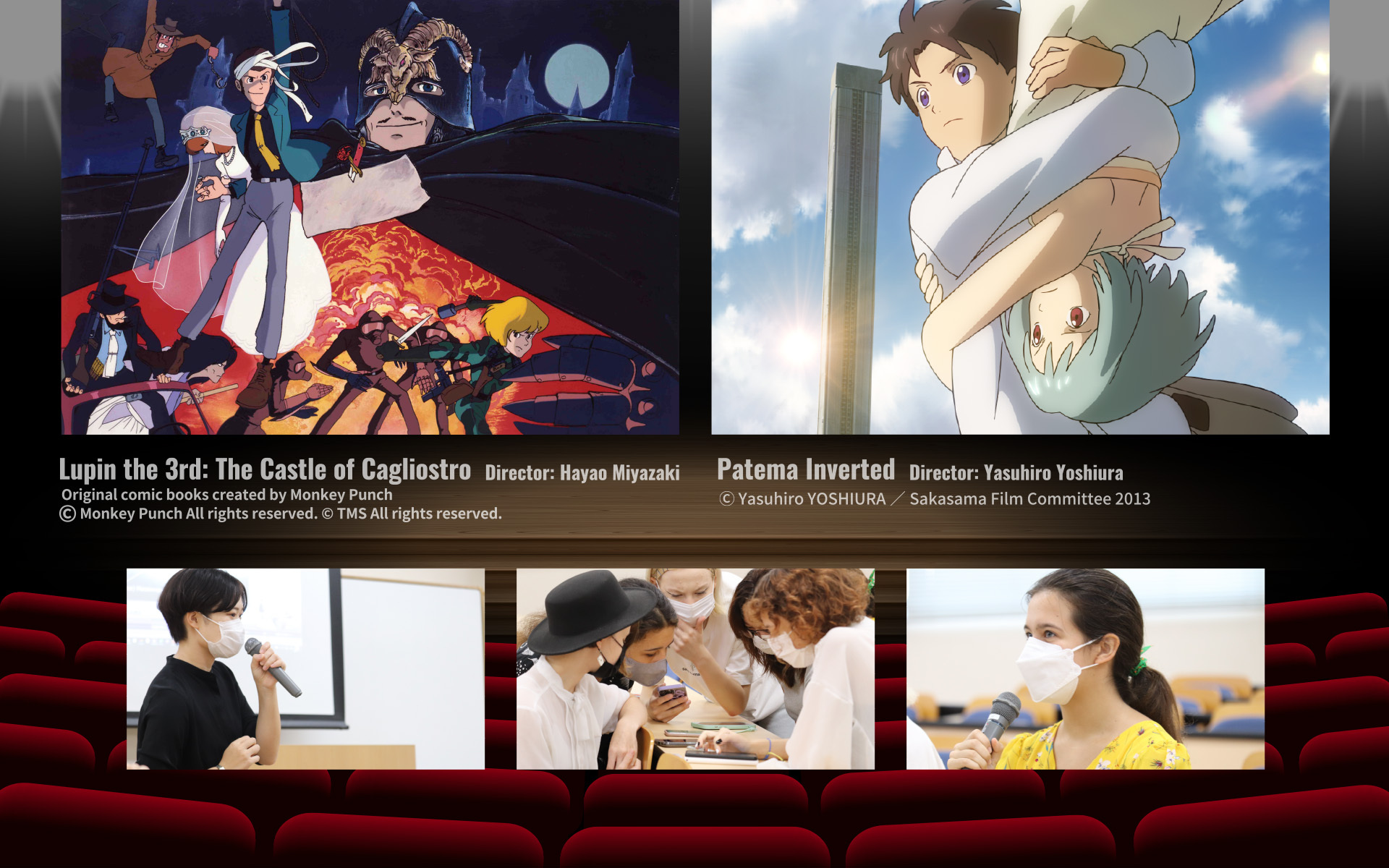 About J-Anime Stream for Ukraine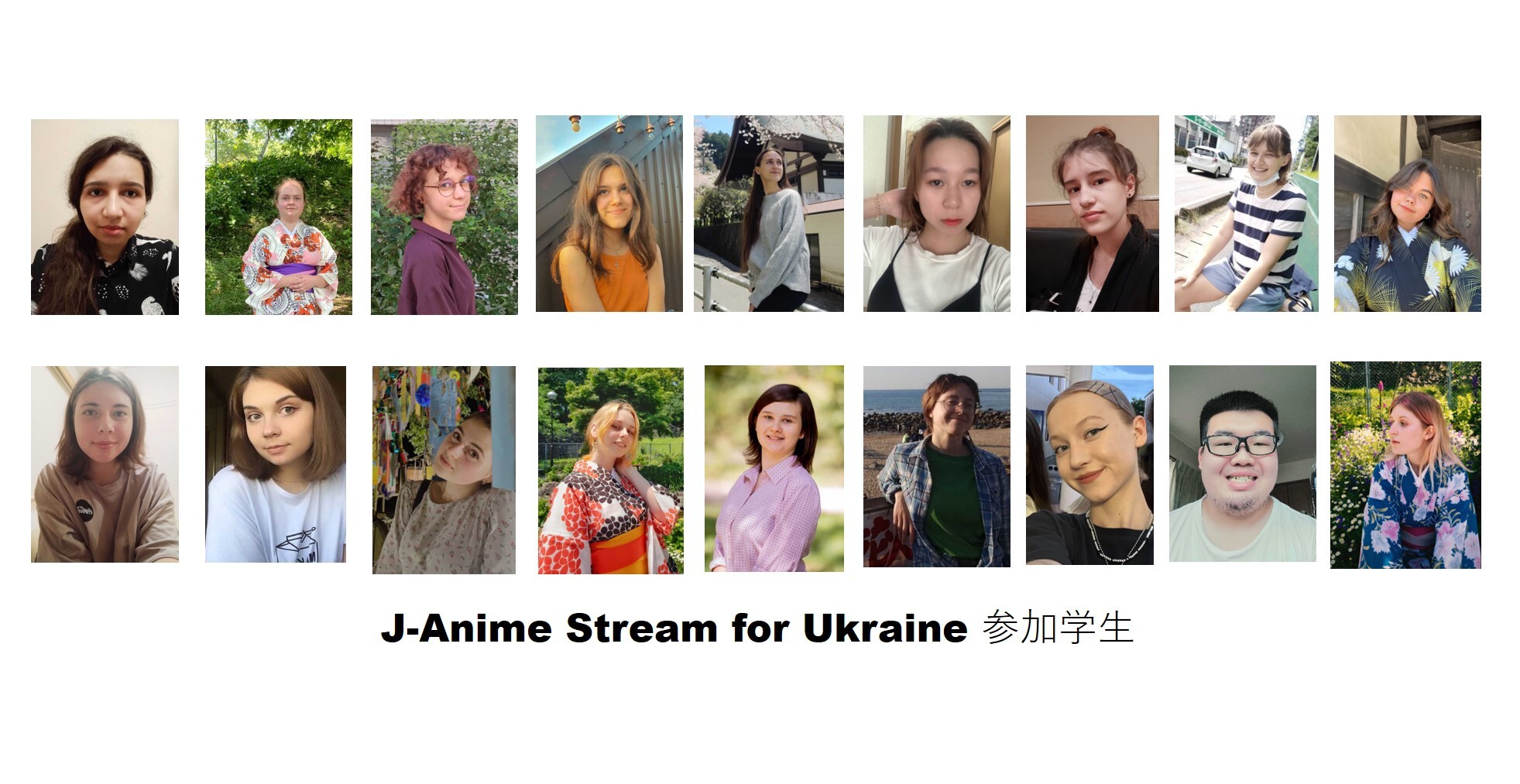 For this event, Japanese anime will be streamed online around the globe with Ukrainian subtitles. This event is a part of a long-term internship program hosted by Japan Visualmedia Translation Academy in cooperation with the Japan University of Economics.
The Ukrainian and Japanese intern students take the initiative in all aspects of this event, including creating the Ukrainian subtitles, managing the screening events, planning the talk sessions, and promoting the event.
Event Outline
Time
November 25th, 7:00 am - December 2nd, 6:59 am, 2022 (Japan Standard Time)
November 25th, 12:00 am - December 1st, 11:59 pm, 2022 (Eastern European Time)
Place
Online Streaming (on-demand viewing)
Cost
Free
Host
Japan Visualmedia Translation Academy
Co-sponsor
Japan University of Economics
Support
Ministry of Foreign Affairs of Japan, Embassy of Ukraine in Japan
*Screening events may be cancelled due to unforeseen local circumstances.
About the Films
Lupin the 3rd: The Castle of Cagliostro
Ukrainian Subtitles
1979, 100 minutes
Original Story: Monkeypunch
Director: Hayao Miyazaki

Hayao Miyazaki makes his feature-film directorial debut in Lupin the 3rd's second movie series. Lupin and Jigen discover that the wads of cash they stole were all counterfeit! They visit Cagliostro to find the source of the fake bills, where they encounter Clarisse and help her escape.
*The trailer is from the original theatrical release in Japan.
Patema Inverted
Ukrainian Subtitles
2013, 99 minutes
Director, Screenplay, Original Story: Yasuhiro Yoshiura


A world of tunnels that stretch on and on. In these dark, cramped environs where protective clothing is everyday wear, people are still cheerful in their modest circumstances. The thoughts of Patema, 14, daughter of the Chief of this underground community, are racing ahead to a world she has never seen as again today she explores the tunnels. The place she has entered, in violation of the rules of this community, lies within what is termed 'the danger zone'. It is a vast open space, far larger than any she has ever seen, filled with the ghostly light reflected from tiny objects that seem to be floating up into the air. It seems to be a structure built long ago, rusted, with a broken bridge that once spanned it, and a ladder leading off into the darkness on the other side.
イベント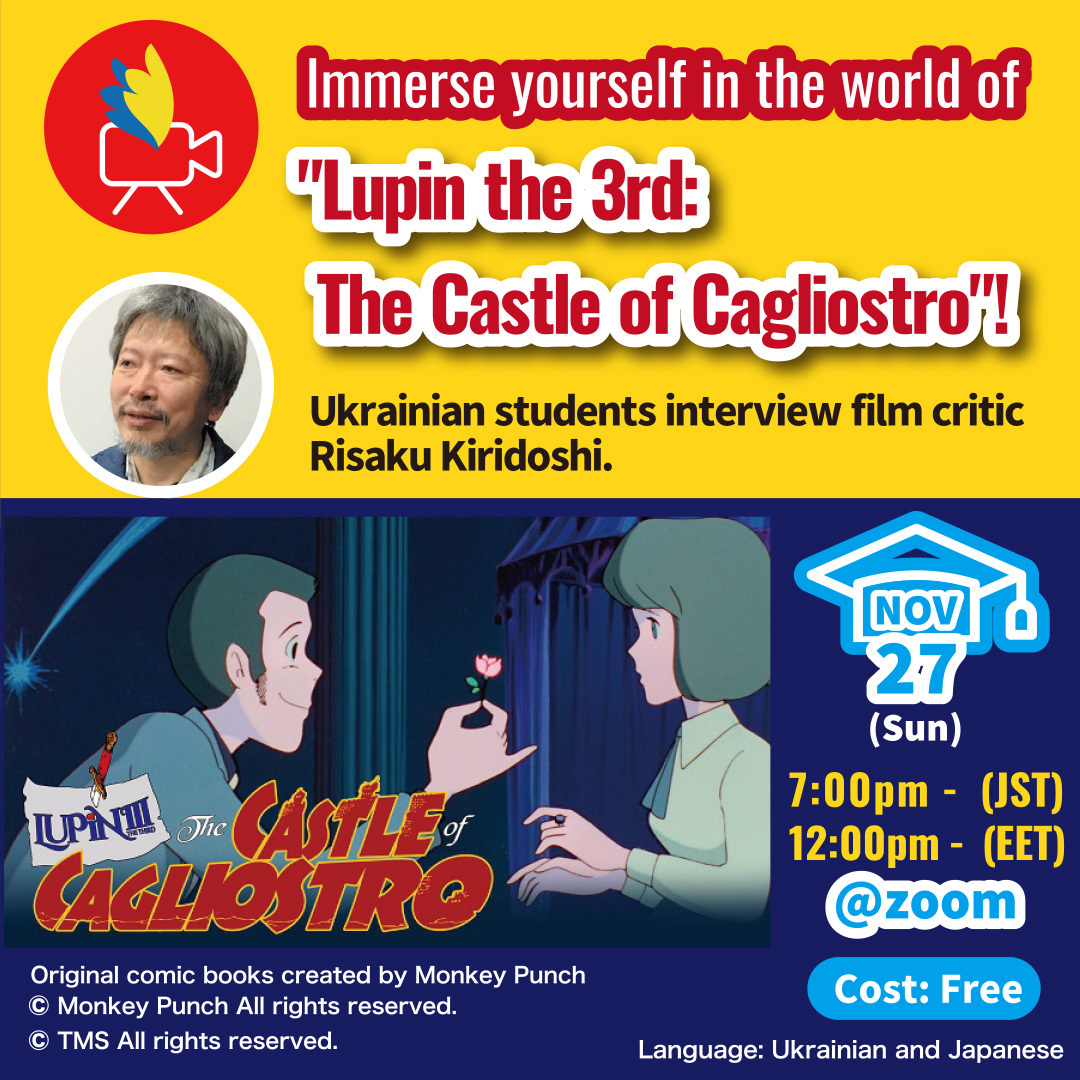 Immerse yourself in the world of "Lupin the 3rd: The Castle of Cagliostro"!
Ukrainian students interview film critic Risaku Kiridoshi
Guest: Risaku Kiridoshi (film critic, screenwriter, film director)
Language: Ukrainian and Japanese
Cost: Free
Sunday, Nov 27th, 7:00pm - 9:00pm (JST), 12:00pm - 1:00pm (EET)
Students (Japan University of Economics): Kateryna Hreba, Ryosei Takasato
Hayao Miyazaki made his feature-film directorial debut with Lupin the 3rd's second movie series. With Risaku Kiridoshi, the 24th Suntory Prize winner for his book "Miyazaki Hayao no Sekai" (World of Hayao Miyazaki), the intern students who took part in translating "Lupin the 3rd: The Castle of Cagliostro" will take you on a journey in exploring the magic of the film.

A Plea for Support
A crowdfunding campaign for J-Anime Stream for Ukraine was launched on READYFOR on October 11, 2022. The funds raised will be used towards the online screening of the films in various regions around the globe and for the organization of special events with invited guests. Our intern students are passionate and eager to present the films with Ukrainian subtitles and deliver them to the Ukrainian people around the world. Your support through crowdfunding would be greatly appreciated. Thank you for your cooperation!
Sponsors
Sponsors
Host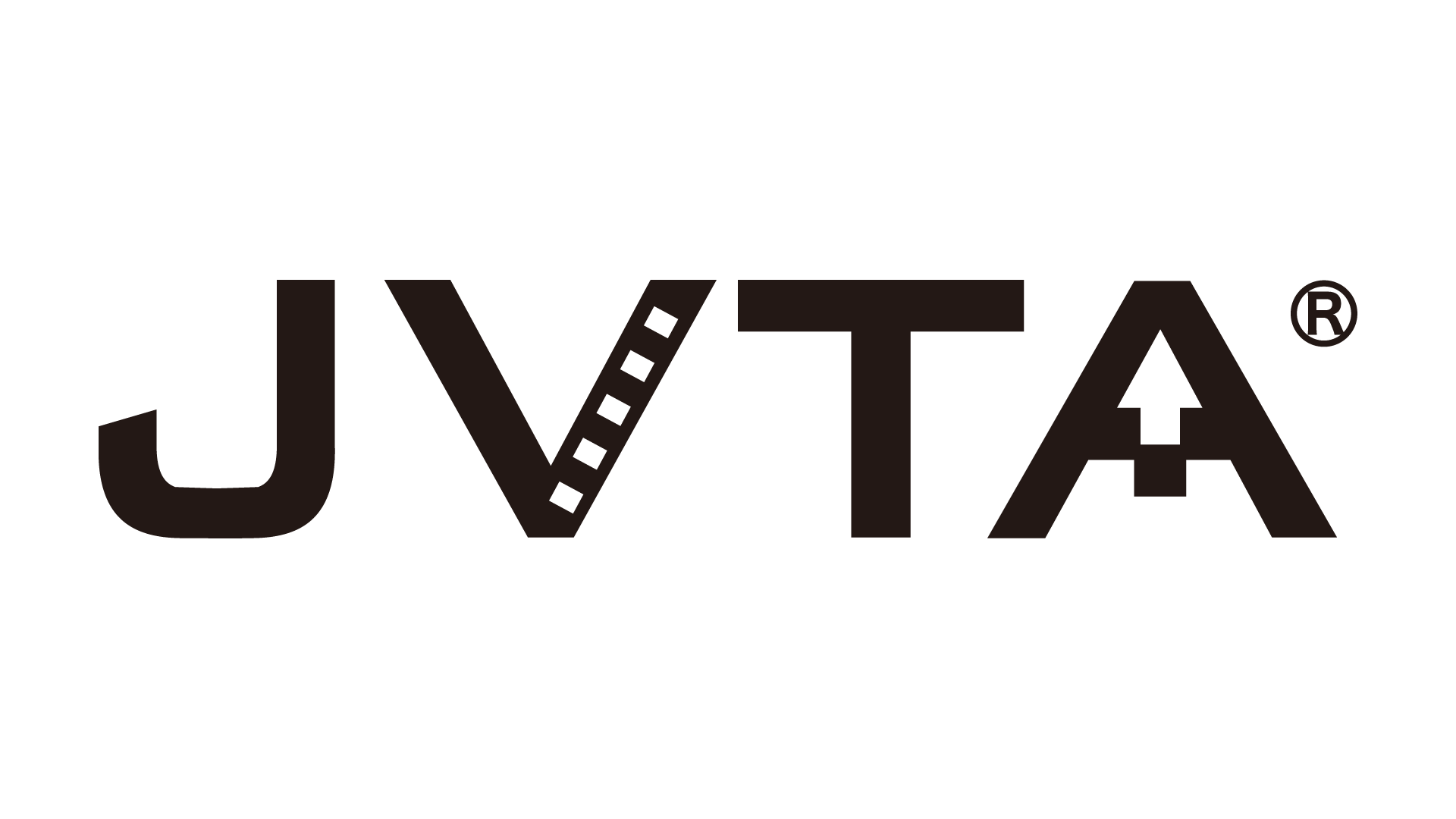 Co-sponsor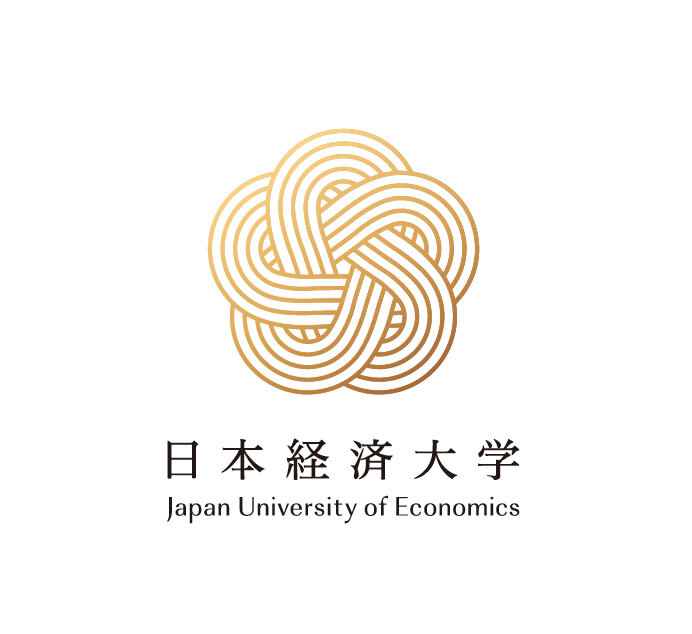 Support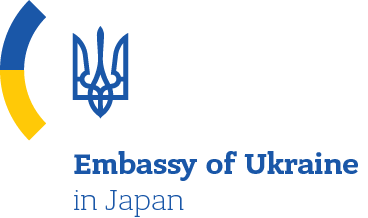 Support

-->
About JVTA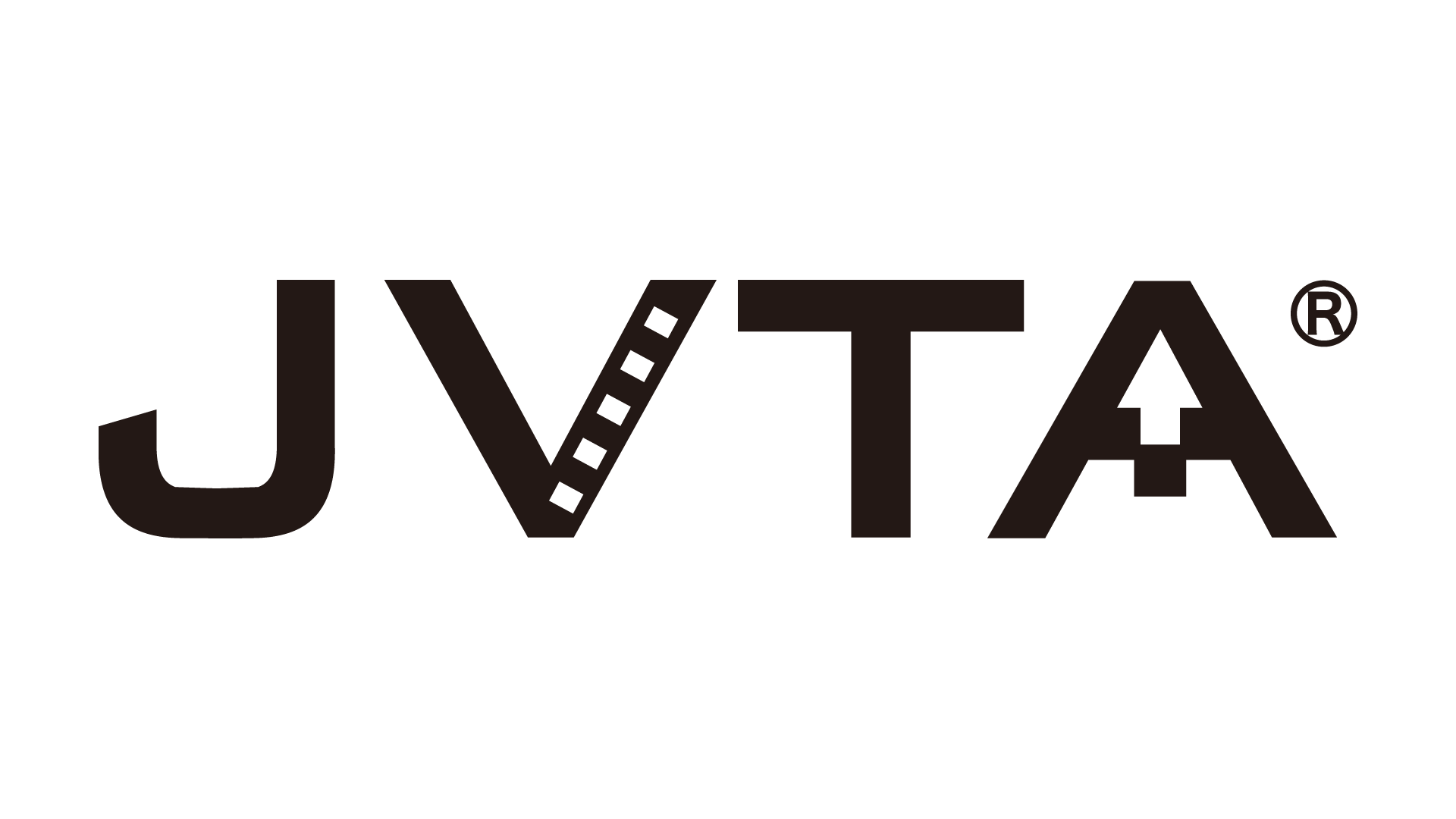 Japan Visualmedia Translation Academy, Tokyo.
Established in 1996, JVTA trains visualmedia translators who specialize in creating subtitles and dubbing for video.
JVTA also provides subtitling and translation services between Japanese and English, as well as to and from many other languages.
Under the corporate mission of "supporting people who have dedicated themselves to language learning", JVTA also offers educational programs to schools located in Japan and abroad. JVTA offers a variety of internship programs for students in Japan and abroad, such as the Global Universities Subtitling Project (GUSP) and WATCH 2022: For a Sustainable Future, and more.
Website: https://www.jvtacademy.com/english/